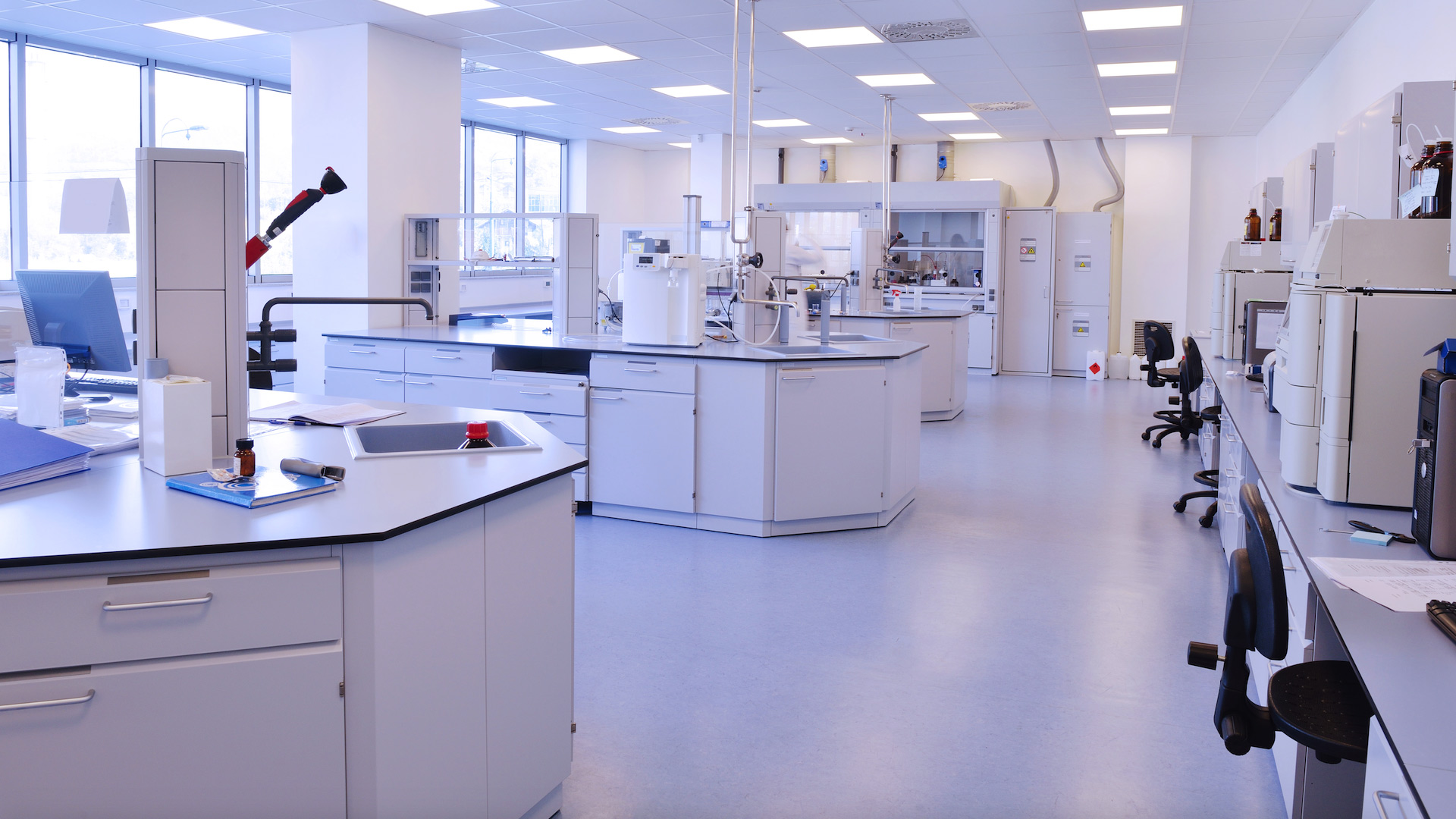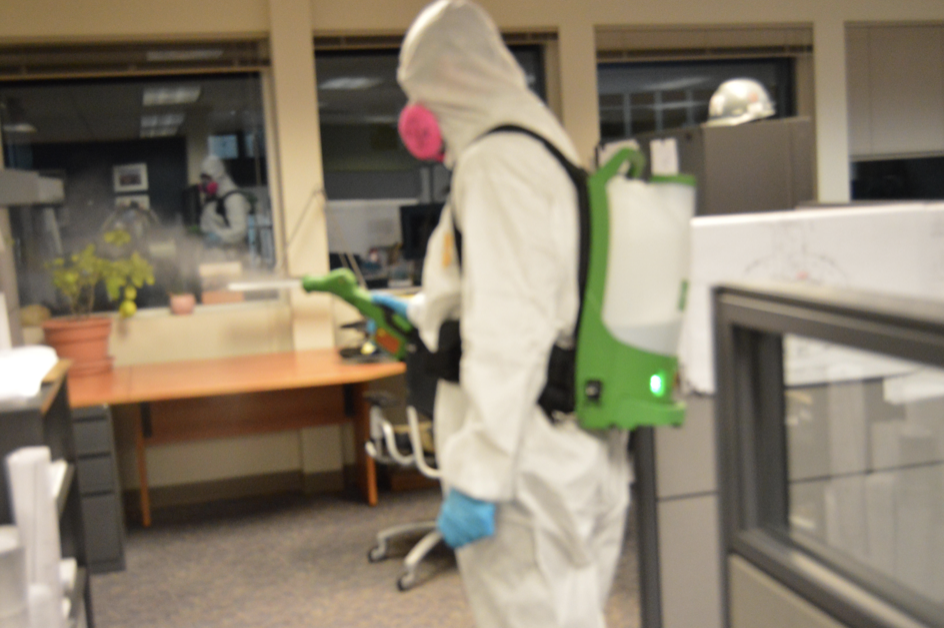 Due to the COVID-19 pandemic, it is imperative businesses, large and small, disinfect their common areas and work spaces, which is why our team provides several options of disinfection methods to help inhibit COVID-19 and other viruses. Our recommendations are listed below:
Electrostatic Spraying
Weekly disinfection via electrostatic sprayer of all surfaces provides a quick and effective chemical application. As fully-charged droplets hit the surface, they create an even spread, allowing the solution to cover hidden and shadowed areas, that could be missed with general or even detailed cleaning. This method also covers a large area in a small amount of time. These sprayers have been designed to meet dwell times, the amount of time needed for a chemical to be effective. If you are a current customer, nightly disinfection would be completed by traditional methods of cleaning. Electrostatic spraying can be added for an additional charge based on your facility needs.
Surface Coating
MicroArmor Surface Coating offers complete 24/7 protection from viruses and disease causing bacteria by inhibiting their growth, without the need for weekly or daily disinfection. This is a premium add-on method that can be used in combination with the electrostatic spraying. The coating polymerizes with the substrate making the surface antimicrobial. Depending on surface wear, the coating will last 90 days to a year. This EPA-proven technology is non-toxic and hypoallergenic, making it safe to use around anyone on any surface.
Ozone Purification
Ozone (UVC) machines have been proven to be very effective. We can leave a single unit machine at your suite as a rental for daily, weekly, or monthly usage. These specific machines have two UVC lighting bulbs, which are proven to be effective, at 4500 sq. ft. for air treatment. It is also safe in occupied spaces for usage without using the ozone feature.   This is a game changer as it will reduce airborne viruses, while remaining safe for anyone in the suite. All touch touch points should continue to be disinfected.

WE PROUDLY USE GREEN SEAL CERTIFIED PRODUCTS
& PARTNERS WITH THE FOLLOWING ORGANIZATIONS
Contact Gforce to receive a quote for your office / business / commercial location for a better cleaning solution.